Telecommunications Experts at Stenball
We have a wealth of experience in undertaking projects on telecommunication sites. Our knowledgeable teams are trained to carry out a wide range of activities on-site including operating plant and machinery, fencing, concrete bases and earthing on greenfield sites, traffic management and NRSWA qualifications for streetworks sites, as well as specialist rope access for rooftop sites. We can also offer a range of civils including trial holes, excavations, piling solutions, resurfacing, constructions and lifting.
You will always have a dedicated project manager who will be your single point of contact and drive your project from start to finish for a fully integrated project delivery – on time and within budget and ensuring the highest possible standards.
Additionally, we have a telecoms partner that has been a significant supplier of structures to the UK telecoms sector for over 30 years and still continues to do so, providing over 50% of the structures in the UK.
Accreditations
The Stenball Group is fully accredited by the leading organisations and groups. Accreditation delivers confidence in construction and the built environment. They are the formal recognition by an authoritative body of the competence to work to specified standards and include the principles of quality management systems.
Stenball is an Altius Assured supplier, meaning we have been rigorously assessed as being a competent and highly qualified supplier of contracting services. Altius is a respected independent provider of assurance accreditation. Engaging Altius assured firms means risks in the supply chain are reduced and that compliance best practice is adhered to.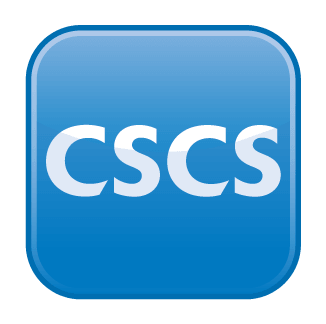 Stenball requires all construction workers on its sites to hold a valid CSCS card; proof they have the required training and qualifications for the type of work they carry out. The scheme maintains a database of people working in construction who have achieved or are committed to achieving a recognised construction related qualification.
As a major contractor, Stenball is signed up to Constructionline, which continuously monitors the status of suppliers UK-wide to ensure they are financially stable and fully aligned with industry standards and the latest legislation.
Stenball is SafeContractor-assessed proving we meet legal requirements, mitigate and manage on-site risks and are health and safety compliant.

Stenball is a recognised contractor with Eurosafe UK's 'CDM Competent' Scheme. It is a health and safety assessment exercise based on the requirements of the CDM (Construction Design and Management) Regulations 2015 and other workplace related legislation. Eurosafe helps anybody who is employing or engaging a supplier to carry out construction work to take reasonable steps to ensure they have the necessary skills, knowledge and experience to fulfil the role, or if they are an organisation, the organisational capability.
As a member of the scheme Stenball pledges to demonstrate competent management, efficiency, awareness of environmental issues, care about the appearance of its sites and respect for neighbours. We also commit to secure everyone's safety and to value our workforce.