Health & Safety Experts at Stenball
Full Health and Safety accreditation and advice
For anyone contemplating a build or refurbishment it is a legal and moral requirement to have competent health and safety advice. In line with the Health and Safety at Work Act and other legislation, Stenball employees have the necessary skills, knowledge, training and experience to carry out their role.
Some clients may have their own advisors in which case our Health and Safety lead will work with them to agree the right plan. Others will have limited or no expertise and will need total guidance throughout. Our approach is very flexible, although our Health and Safety advisor will always be involved to ensure the very best procedures are developed, implemented and monitored.
Stenball also oversees and takes responsibility for any subcontracted work, such as ground work, joinery or roofing, streamlining the process and providing total reassurance.
Health and Safety training
All our site managers are health and safety trained, sitting intensive practical and theory-based CITB exams and undertake regular refresher courses.
Numerous health and safety challenges have been overcome on our many diverse projects. They include hanging a life-size horse (upside down) in the ballrooms of a series of Bar & Beyond nightclubs – and overseeing the risk-free fit-out of Thaikhun restaurants (using reclaimed street furniture and bric-a-brac from Thailand). At the Weyside Inn in Guildford piling was erected to shore up the riverside, all transferred from special barges that took four days to reach the pub.
Stenball's health & safety advisor
Anthony Brown leads Stenball's Health and Safety. He is a graduate member of IOSH (The Institution of Occupational Safety and Health). He is currently working towards its chartered level; the pinnacle of the profession.
Anthony advises, plans monitors, measures and reviews health and safety performance. He also masterminds staff and client training.
Accreditations
The Stenball Group is fully accredited by the leading organisations and groups. Accreditation delivers confidence in construction and the built environment. They are the formal recognition by an authoritative body of the competence to work to specified standards and include the principles of quality management systems.
Stenball is an Altius Assured supplier, meaning we have been rigorously assessed as being a competent and highly qualified supplier of contracting services. Altius is a respected independent provider of assurance accreditation. Engaging Altius assured firms means risks in the supply chain are reduced and that compliance best practice is adhered to.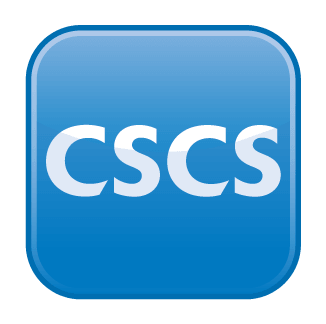 Stenball requires all construction workers on its sites to hold a valid CSCS card; proof they have the required training and qualifications for the type of work they carry out. The scheme maintains a database of people working in construction who have achieved or are committed to achieving a recognised construction related qualification.
As a major contractor, Stenball is signed up to Constructionline, which continuously monitors the status of suppliers UK-wide to ensure they are financially stable and fully aligned with industry standards and the latest legislation.
Stenball is SafeContractor-assessed proving we meet legal requirements, mitigate and manage on-site risks and are health and safety compliant.

Stenball is a recognised contractor with Eurosafe UK's 'CDM Competent' Scheme. It is a health and safety assessment exercise based on the requirements of the CDM (Construction Design and Management) Regulations 2015 and other workplace related legislation. Eurosafe helps anybody who is employing or engaging a supplier to carry out construction work to take reasonable steps to ensure they have the necessary skills, knowledge and experience to fulfil the role, or if they are an organisation, the organisational capability.
As a member of the scheme Stenball pledges to demonstrate competent management, efficiency, awareness of environmental issues, care about the appearance of its sites and respect for neighbours. We also commit to secure everyone's safety and to value our workforce.